At MAZ NEXA, our talented people power our success.
With a team of over 100 marketing and design experts, we work around the clock to deliver exceptional campaigns for our clients.
We don't settle for average; we build award-winning marketing, lead generation, and sales strategies that produce tangible results.
And we do it all in-house, which means our clients receive unmatched service and support.
Ready to take your business to the next level? Let us show you what we can do.
Riyadh. Dubai. Manchester. New York. Melbourne
Please share your Digital Marketing requirements
Please share your Digital Marketing Strategy Creation requirements
Please share your Website Design & Development requirements
Please share your Social Media Agency Services requirements
Please share your Search Engine Optimisation (SEO) requirements
Please share your Digital Campaigns requirements
Please share your Lead Generation requirements
Please share your Video Production requirements
Please share your Branding requirements
Please share your PR & Communications requirements
Please share your HubSpot Marketing requirements
Please share your Web 3.0 & NFTs requirements
Please share your Metaverse requirements
Partners and Awards
Over the years, we have won multiple MENA search awards and have had the privilege of partnering with esteemed organizations, which we take pride in.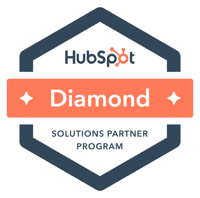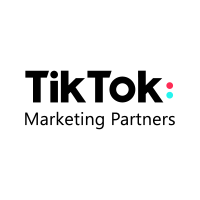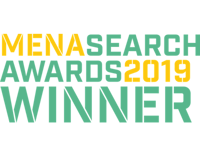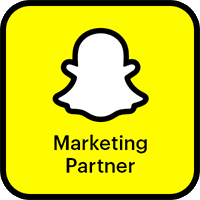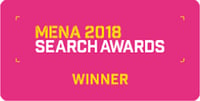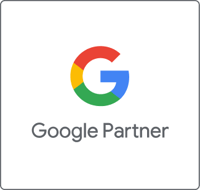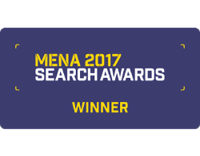 Your Partner for World-Class Digital Marketing Services
MAZ NEXA is a KSA-based venture between the international digital growth agency, NEXA, and regional, Saudi-based MAZ Holding. By combining over half a century of regional and global expertise and experience, MAZ NEXA is the agency of choice for organisations ready to grow their digital presence and market voice.
With a team of specialists across all facets of the industry, and the latest technology and knowledge, we provide world-class digital marketing services to hundreds of organisations, from fledgling startups to established global corporations.
We offer a variety of digital marketing services, from website design and development, SEO (search engine optimisation) to social media strategy and management, PR and communications, and content marketing that includes a strategy-first approach to graphic design, photography, videography and content creation in multiple languages.
As a leading HubSpot Diamond Agency partner, we integrate our marketing efforts with CRM (customer relationship management) systems, sales, and customer service strategies, enabling us to offer our clients comprehensive, cohesive, growth-oriented marketing and sales strategies.
As an award-winning agency with a world-class team of industry experts, MAZ NEXA has the knowledge and expertise necessary to assist your company. With concrete ROI measures guiding our digital marketing strategy, and client relationships built on trust and transparency, MAZ NEXA continues to lead organisations around the world to success. Your business can be one of them too.
What our clients say
MAZ NEXA was HubSpot's first partner in the Gulf region and joined the partner program almost 10 years ago. They have been integral in educating the region about inbound marketing and sales and have applied their expertise to strategic clients in the technology, real estate, and education space. One of the key differentiators with MAZ NEXA is their proven capabilities to customize their services to find the right solution and solve for the customer's needs.
Jeetu Mahtani
Senior VP & Managing Director, International - HubSpot
It is an absolute pleasure to recommend MAZ NEXA for website projects. They really are the best in the business. We had asked MAZ NEXA to pitch to us for website projects, and they stood out for 2 main reasons.
First, They demonstrated their experience in building the right hierarchy & structure for SEO for websites in an international market context. Second, They have a number of expert teams allocated to website project.
To sum up the MAZ NEXA Team, are professional and passionate about providing the best website and service. They don't just tick boxes getting a website done. They really do care and go the extra mile.
Mairead Hanlon
Digital Marketing Lead,
RED MILLS
Being skeptical about digital marketing to begin with, we put our faith in MAZ NEXA to prove to us that it would indeed benefit our brand and business growth. It didn't take long for MAZ NEXA to astound us with their level of expertise and knowledge about digital technologies and marketing tactics that resulted in whopping our ROI.
We are highly satisfied with their work. They have helped and supported us on understanding how to run all our digital campaigns at the right time in order to achieve the best results across all multiple countries and different markets.
We consider MAZ NEXA to be valuable business partners from whom we will continue to seek business growth strategies.
Nolte Küchen
When it came to attracting leads across the MENA region, we were at a loss. We turned to MAZ NEXA to assist us in reaching this large target audience.

Needless to say, our expectations were exceeded. MAZ NEXA helped us rank in the search engine results, across multiple locations and brought us the highest quality leads and improved sales for Toshiba Printers.
Toshiba
Get In Touch
Kingdom of Saudi Arabia
Al Imam Saud Ibn Abdul Aziz Branch Rd, Almasiaf, Riyadh 12465