 Multi-Award Winning Agency with Two Decades of Achievement
MAZ NEXA is a joint venture between the international growth agency NEXA and the Saudi-based group MAZ Holding. With over half a century of combined experience in local, regional, and international markets, our team is well-equipped to help you build and grow your company's digital presence.

We specialize in applying the latest technology and skills to help you achieve success in the ever-evolving digital landscape. Our consultative approach ensures that we work closely with you to deliver results-driven engagements that are tailored to your specific sales and marketing goals.

We understand that every business is unique and therefore requires a personalized approach. Our team of experts will work with you to understand your needs and develop a comprehensive strategy that is aligned with your goals. From web design and development to search engine optimization and social media management, we offer a full range of digital marketing services that can help your business succeed.

At MAZ NEXA, we are committed to delivering the highest quality services and ensuring that our clients achieve their desired outcomes. Contact us today to learn how we can help you build a strong digital presence and take your business to the next level.
Abdulsalam Al Mazro
Group Chairman
Abdulsalam is a highly accomplished professional with extensive experience in the Petrochemicals, Supply Chain, Logistics, and Business Management fields, having worked in these areas for over 35 years.
He has worked at the Board Level for both SABIC and SAUDI ARAMCO, giving him a unique perspective on the industry. His relationships with major petrochemical players in the GCC are deep and robust, making him a highly respected Senior Expert, Consultant, and serial entrepreneur in the industry.
Amit founded NEXA in 2005 as a leading digital-first growth marketing agency. In his capacity as CEO, Amit has been the strategic driving force behind NEXA's growth into one of the largest independent digital marketing agencies in the UAE, with additional offices in the UK, USA, and Australia.
With a wealth of experience, education and prestigious accolades, Amit has successfully led the NEXA from Web 1.0 into Web 2.0, where he worked strategically with large global brands. His focus during the last 18 months has been to help companies realise the opportunities provided by Web3, and he is currently working in this space with companies around the world. Amit is also a Board Member at several technology businesses.
Ahmad Al Mazro
Marketing Director
Ahmad is an experienced marketer with extensive experience spanning over six years in the industry. Ahmad has worked with top-tier brands such as La-Z-Boy, NOLTE, and Tempur, amongst others, bringing a unique and insightful perspective to each project.
Ahmad's core competency lies in account management across diverse industries. He has a proven track record of executing result-oriented marketing and sales campaigns based on data-driven insights.
Andrew Thomas
Managing Director
Andrew possesses a fervent enthusiasm for connecting individuals, brands, and businesses with groundbreaking and inventive digital experiences. His insatiable curiosity drives him to constantly challenge himself by acquiring new knowledge that he can impart to others.
Boasting over two and a half decades of international commercial experience, Andrew contributes a vast reservoir of skills and insights to his professional endeavors. He has an established history of devising and implementing effective, wide-ranging business expansion strategies for Fortune 500 corporations. Outside of his professional life, Andrew is an avid fan of chicken wings and Snoop.
As a co-founder, Ravi holds the reins of NEXA's social media and paid media endeavours, while also steering the commercial direction of the business. He is the go-to senior executive when it comes to social media and is highly respected in the industry.
Taking charge of NEXA's website and mobile application development services, Jatin maps the direction of operations for the in-house team of designers, project managers, engineers, and developers. As NEXA's co-founder and partner, with vast experience in web and digital business strategy, Jatin's ultimate destination is always success.
Our Partners and Awards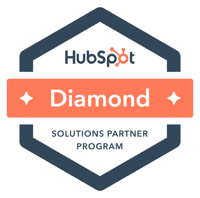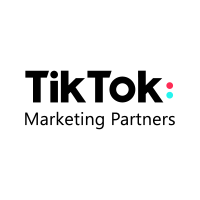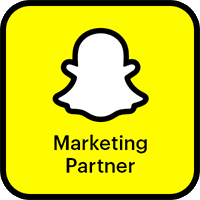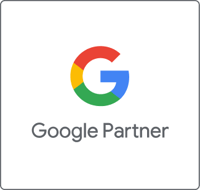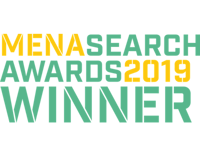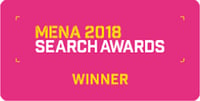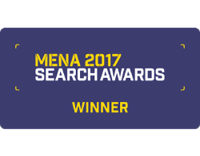 When you work with MAZ NEXA, you work with an agency that aligns your business objectives with services and strategies that ensure those targets are not only met but surpassed. The management of your business's online presence can spell the difference between success and failure, and it encompasses not only what your business develops and shares with your audience, but also the way your customers engage and respond to your brand.
As an award-winning agency, MAZ NEXA provides clients with the experience and expertise needed to grow their businesses. With several MENA Search Award wins to our name, and partnerships with global organisations and platforms, MAZ NEXA is an industry-recognised agency that leads its clients towards success.
MAZ NEXA's team of digital marketing specialists work with our clients to create tailored strategies that achieve measurable results for your specific goals, with executable tactics that align with your growth objectives.
Our team takes a fully integrated approach to developing your strategy. We adapt our methodology to work with both established businesses and startups, big or small, creating strategies around all aspects of effective marketing, including messaging, content, social media, lead generation, data capture, lead nurturing, and how your business can utilise CRM.
We invest resources into marketing disciplines across all avenues, ensuring an extensive, detailed, and implementable plan is produced for our clients. Our aim is to design digital marketing strategies that are easy to execute and generate consistent, measurable results.
Partner with MAZ NEXA to upscale and grow your business today.
We'd Love to Speak to You
Our Office
HEAD Office
Al Imam Saud Ibn Abdul Aziz Branch Rd, Almasiaf, Riyadh 12465, Saudi Arabia
CONTACT DETAILS
Tel: +920031654
Email:support@maznexa.sa